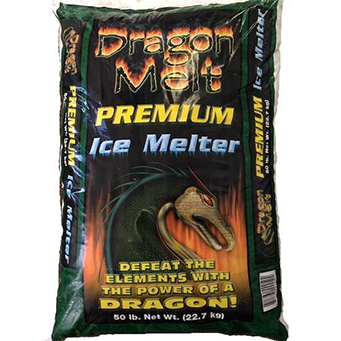 Check Out Dragon Melt - Magnesium Chloride

Dragon Melt Deicer Available

Buy Individual Bags of Rock Salt and Calcium Chloride

We Sell Pallets of Bagged Salt

Salt Available in Half Or Full Truckloads

Pre-Paid Purchases Available

Convenient Hours During Heavy Snow Periods

Open 24/7 During Snow Events

Delivery Available Upon Request

Concrete Paved Yard For Easy Pickup

Your Employees Can Just "Load Up and Go"

Easy Access Loading- No Muddy Yard or Messy Trucks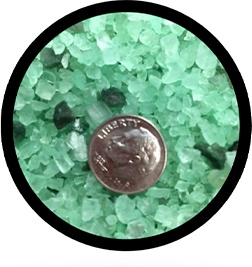 Product Information
Uniform granules allow for an even application. Includes an organic anti-caking compound, to prevent clumping. Green granules provide greater spread control, leading to less product being used. The green tracking colorant is water based and will not stain.
Granules are coated with Magnesium Chloride. This proprietary process delivers 3 times the melting performance of other brands at temperatures below 10°F. The blend of melting agents will melt ice to -12°F
Safer on concrete, vegetation and floors. Works quickly and more efficiently than plain rock salt. Does not leave a slippery residue on carpets or floors.